CrossFit Reality – CrossFit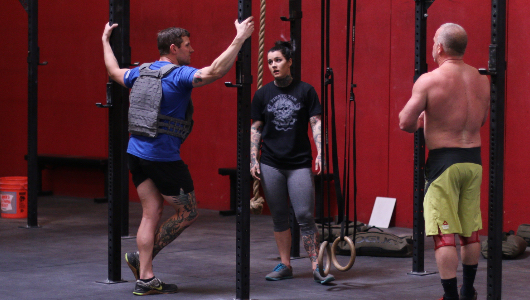 sometimes we hangout, sometimes we workout. Athletes: Rob S., Denise G.,
Warm-up
Warm-up (No Measure)
Group warm up + Calf and ankle mobility
Metcon
Helen (Time)
3 Rounds for time of:
400m Run
21 Kettlebell Swings, 53# / 35#
12 Pull-ups
This is your re-test
Weightlifting
Overhead Squat (1×1 AHAP)
The key here is to control the descent and keep your core engaged so that you maintain a stable position throughout the lift. Don't rush the down.