CrossFit Reality – CrossFit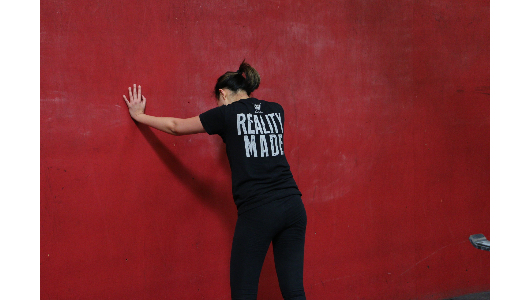 Athlete: Faith D.
Warm-up
Warm-up (No Measure)
5MIN Shoulder Mobility, loosen em up after yesterday!

10MIN Group Warm up: go over scales for ring dips
Gymnastics
Ring Dips (5×7-10)
depending on ability, scale as necessary. Box Dips, Dip Bars, Banded Ring dips. The important part is to pass through the full range of motion of the dip. DO THESE AFTER METCON AS EXTRA CREDIT
Weightlifting
Deadlift (1x2AHAP)
Work through:

1×10, 1×8, 1×6, 1×4, then test a 2RM AHAP
Metcon
Metcon (AMRAP – Reps)
1 round every 4 minutes + 1MIN REST:

5 Rounds:

400m run

24FT OH Walking Lunges (50/35 DB)

10 ALT DB Snatch
(Score is total rest time accumulated to 4MIN Round CAP, 1 second = 1 rep) Scaled to whatever distance you can run in 2minutes or less repeatedly.